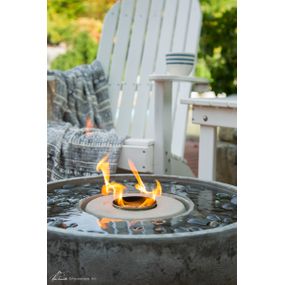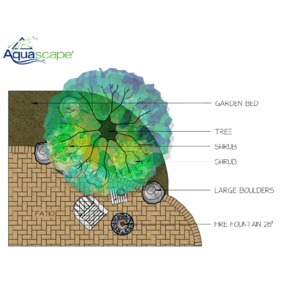 Self-contained water and fire features have been gaining in popularity in recent years. The Aquascape Fire Fountain is easy to set up and allows you to enjoy the beauty and elegance of flicking fire and flowing water
You'll enjoy the soft sounds of trickling water as flame burns brightly in the center of the bowl. Constructed of durable glass fiber reinforced concrete (GFRC) and available in three sizes, choose the Fire Fountain that best suits your space and budget.
Create It – Fire Fountain 24″, 28″, or 32″
Enhance It – 1/4″ Reflective Black Fire Glass, 1/4″ Cobalt Blue Glass, or 1/4″ Aquamarine Fire Glass.
Maintain It – Fountain Maintenance 8 oz or 16 oz.